Toiletries
Gaia only sell non-animal tested products from companies with good animal policies. Cleansers are gentle and environmentally friendly with natural scents and cleaning agents.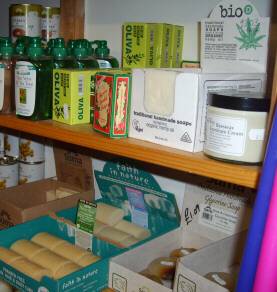 Soaps
Bodycare
Toothpaste
All toothpastes are fluoride free and have all natural ingredients.
Also Children's Toothpaste, Mouthwash, Toothbrushes
Sanitary Products
At Gaia we believe these are not a luxury product and should not have VAT so we pay this for you.